Holy cow. I knew it had been a while since I posted here, here but I didn't realize it had been over a year. I mostly write this blog to have a place to catalog what I've been up to and share it with friends and family, and I guess other sites (FB) have been filling that purpose. But I've got a little bit of stuff to share.
Stuff like graduation: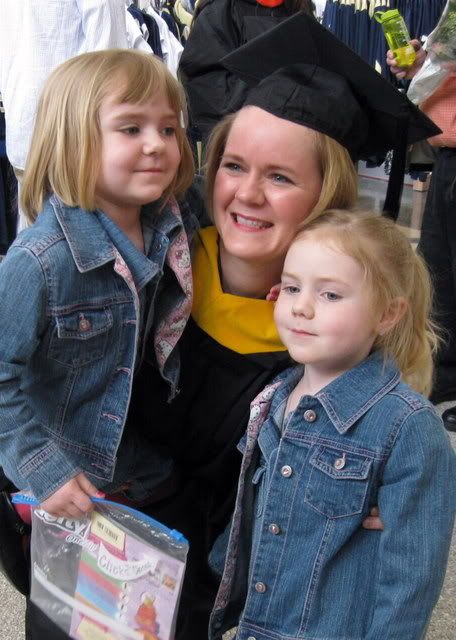 And completed home improvement projects:


And new home improvement projects:


But most importantly, this:

I made a post here there years ago (the fact that I wrote that three years to the day is a complete coincidence that's kind of blowing my  mind at the moment).  I spoke ambiguously about a project I wanted to work on, and the obstacles I needed to climb over before I could do so.  That "project" is wearing the polka-dotted romper in the above picture.  She's a cute little carrot, no?
Mr. Unreserved and I decided three years ago that we did want to add to our family.  I busted my hump and finally finished the World's Longest MS Degree and graduated in the spring of 2011.  In the middle of all that, we had three early miscarriages.  (two of them mentioned in passing here)  One in October 2010, another in December, and the third heartbreak in April 2011, mere weeks before my thesis defense.   We cried.  We prayed.  The world continued to spin on its axis.  The home improvement continued, the knitting continued, the girls continued to grow and change.
And in February of this year, we got pregnant again.  And stayed that way for a change.
In June, we learned that our third child was a girl.
In July, we began demolition on the room that will eventually be her bedroom (it's not quite finished).
And on October 23rd, we welcomed Audrey Grace into the world.  We are all smitten.


Life is sweet.
I just hope my next project doesn't take three years.